Blog
Service Animals at Work in the Human Workplace by Joe Zesski and Angela Winfield
Northeast ADA Center Staff April 26, 2020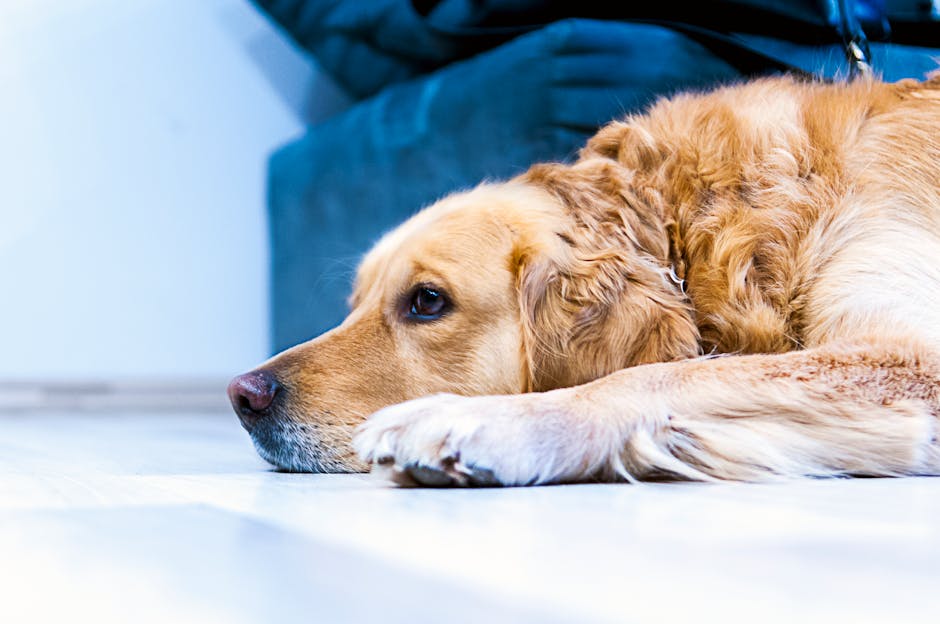 Is it mandatory to allow service animals in the workplace?
This is a tricky question. And, like most tricky questions, the answer is it depends. Under the Americans with Disabilities Act (ADA), if the person using the service animal is a patron, then Titles II and III apply and the service animal almost always is permitted. Meanwhile, if the person using the service animal is an employee, then Title I applies and allowing the service animal is a reasonable accommodation. This article will only address service animals in the employment context. We will talk about customers or clients using service animals in a future post.
First, what exactly is a service animal?
Under Titles II and III of the Americans with Disabilities Act, which cover public entities (state and local governments) and public accommodations (businesses) respectively,, the Department of Justice has defined a service animal as ""any dog that is individually trained to do work or perform tasks for the benefit of an individual with a disability, including a physical, sensory, psychiatric, intellectual, or other mental disability. Other species of animals, whether wild or domestic, trained or untrained, are not service animals for the purposes of this definition. The work or tasks performed by a service animal must be directly related to the individual's disability" The lone exception for a species of animal is for a miniature horse. Animals that provide comfort, such as a therapy animal, are not service animals.
However, Title I (on employment), on the other hand, does not define service animal. Since there is no definition of a service animal for Title I, this means that a greater range of species may constitute a service animal. Also, an animal that provides only emotional support and which would not fall under the definition of service animal for Titles II and III must be given consideration.
Now, that service animal is defined (or not, in the case of employment), what do you do when an employee asks to bring a service animal into your workplace?
The Equal Employment Opportunity Commission (EEOC) has stated employers do not have to automatically allow service animals in to a workplace. They are treated as a reasonable accommodation. An employer can ask for documentation of the need for the animal, a demonstration that it has been trained, and that it will act appropriately in the given work environment.
Remember, there are individual state laws, which may provide greater protections to employees who use service animals. For instance, in New Jersey, Title 10 of the state civil rights code has its own definition of a service animal "'Service dog' means any dog individually trained to the requirements of a person with a disability including, but not limited to minimal protection work, rescue work, pulling a wheelchair or retrieving dropped items. This term shall include a "seizure dog" trained to alert or otherwise assist persons subject to epilepsy or other seizure disorders."
The New Jersey law also prohibits employers from preventing a person with a disability from bringing their service animal into the workplace.
"Unless it can be clearly shown that a person's disability would prevent such person from performing a particular job, it is an unlawful employment practice to deny to an otherwise qualified person with a disability the opportunity to obtain or maintain employment, or to advance in position in his job, solely because such person is a person with a disability or because such person is accompanied by a service or guide dog."
Therefore in New Jersey, service animals must be permitted in the workplace under state law even if under federal law it is more of a discretionary decision using the interactive reasonable accommodation process.
So, in addition to the ADA, always check your state laws.
For additional information or if you have specific questions, contact our ADA technical assistance specialist at 800-949-4ADA or email NortheastADA@Cornell.edu. We serve any person or entity located in New York, New Jersey, Puerto Rico or the U.S. Virgin Islands. Whether you are an individual, employer, business, corporation, association, government entity, agency, municipality, school, university, advocate or service provider, we can provide you with disability related resources, information and guidance. All communications will be kept confidential to the extent permitted by law. Note, the Northeast ADA Center does not give legal advice and is not an enforcement agency.
This article is for informational purposes only and is not intended as legal advice. It was developed by the Northeast ADA Center who is authorized by the National Institute on Disability, Independent Living, and Rehabilitation Research (NIDILRR) to provide information, materials, and technical assistance to individuals and entities that are covered by the ADA. The contents of this article were developed under a grant from NIDILRR, grant number 90DP0071-01-00. NIDILRR is a Center within the Administration for Community Living (ACL), Department of Health and Human Services (HHS). The contents of this article do not necessarily represent the policy of NIDILRR, ACL, HHS, and you should not assume endorsement by the Federal Government.